Landing Page US
First Interactive Multicam Livestream  Solution.
Developed in close collaboration with the MIT Office of Digital Learning, Omnilive is a multi-source, latency-free livestream video solution that reinvents your approach to online content creation. 
Concerts, Hybrid Campus or conferences, Omnilive allows you to deliver all multimedia and multi-camera viewpoints and lets your users choose their viewing experience.
More engaging and immersive than traditional video, add a chat, a pdf and ppt document reader or a market place to enhance the experience and optimize your communication. 
Omnilive is a French Patented USPTO / EPO / INPI solution. 
Omnilive is a unique software solution 
Live and video on demand, Omnilive is based on a patented graphic process that allows you to change the viewing angle fluidly and instantaneously, without ever losing the other angles, without any latency. Image and sound remain synchronized at all times.
The resulting experience is comparable to "In-Real-Life" experience and makes it possible to imagine a new range of engaging experiences entirely remotely and entirely in video.
By choosing their point of view, each fan and student regain full control, watch at their own pace, increasing their engagement and ability to understand and retain as much information as possible.
Experiment with some use cases: Taratata, TedX Conferences, Klipsch Live Sessions, Mooc Eivasion by the University Paris Créteil, Digital Classsroom of MIT, Webinar by the Epoka Agency, Roland Garros…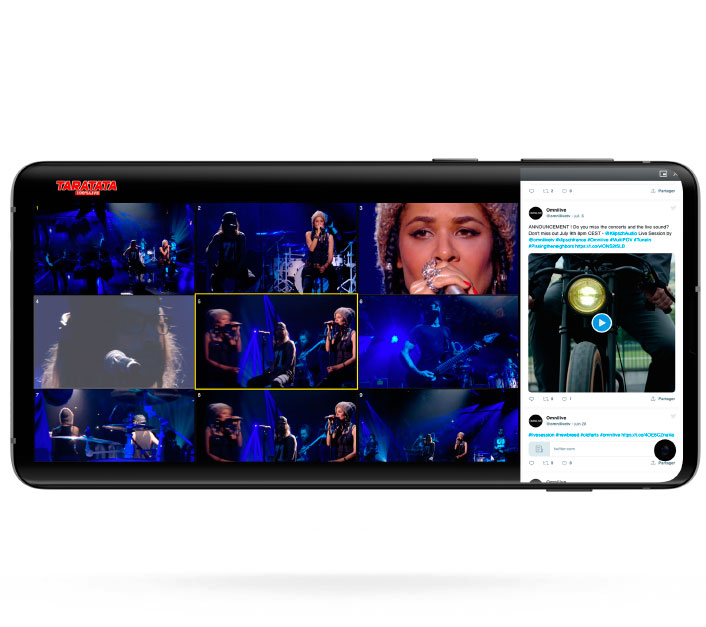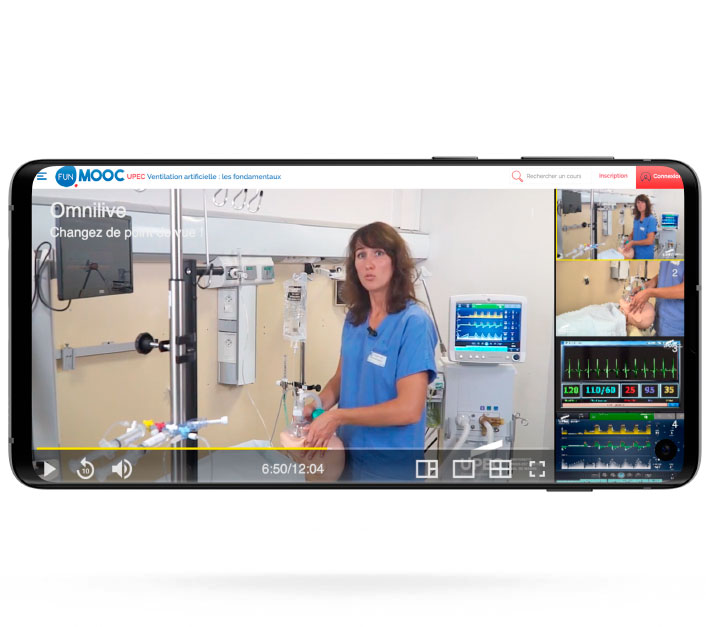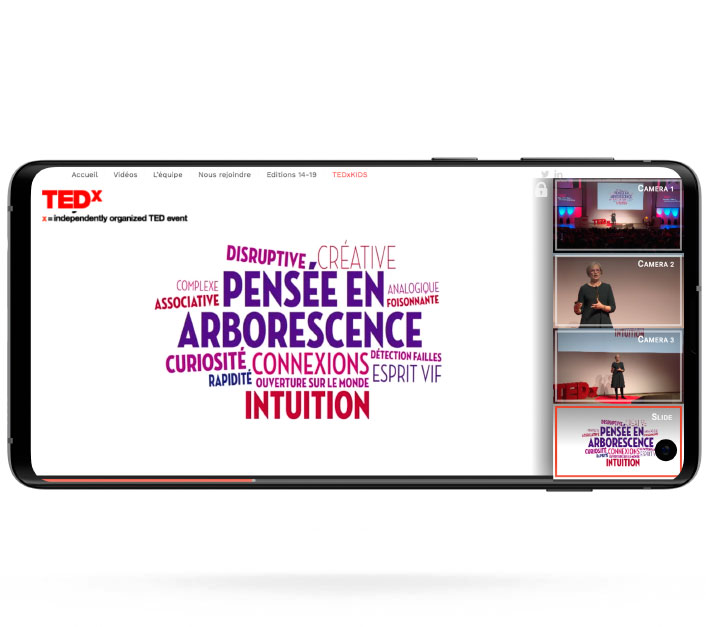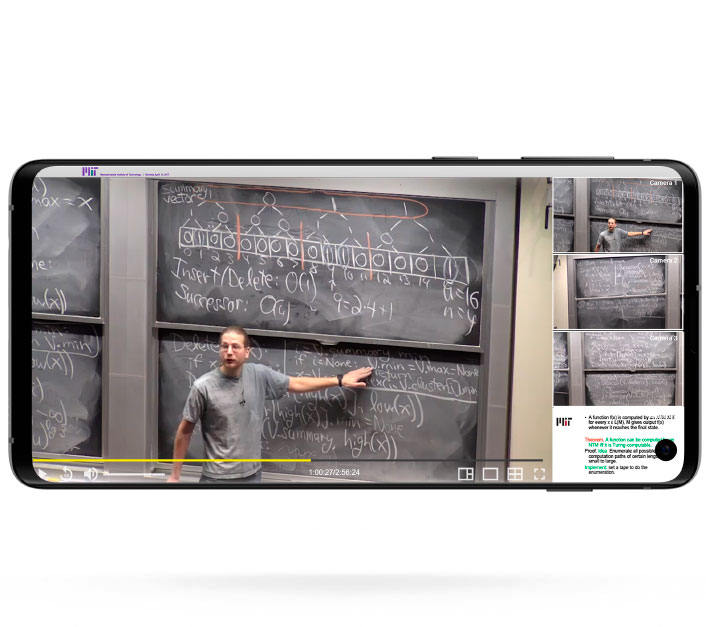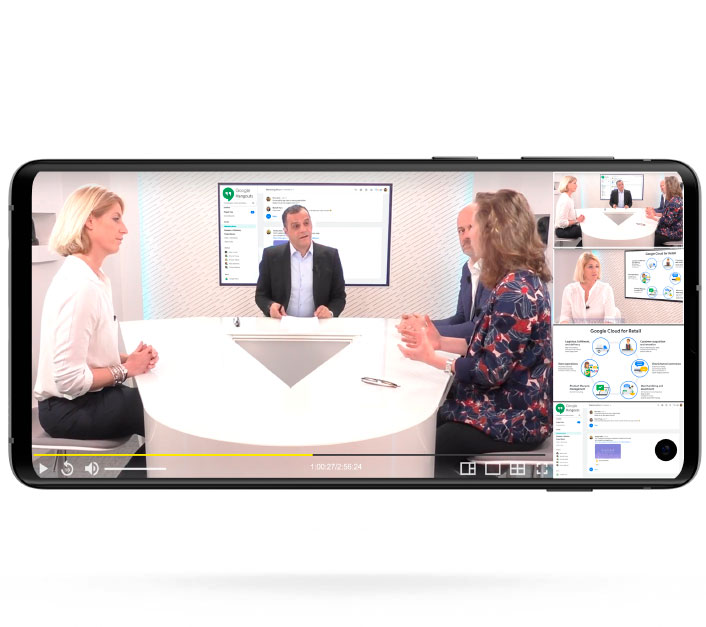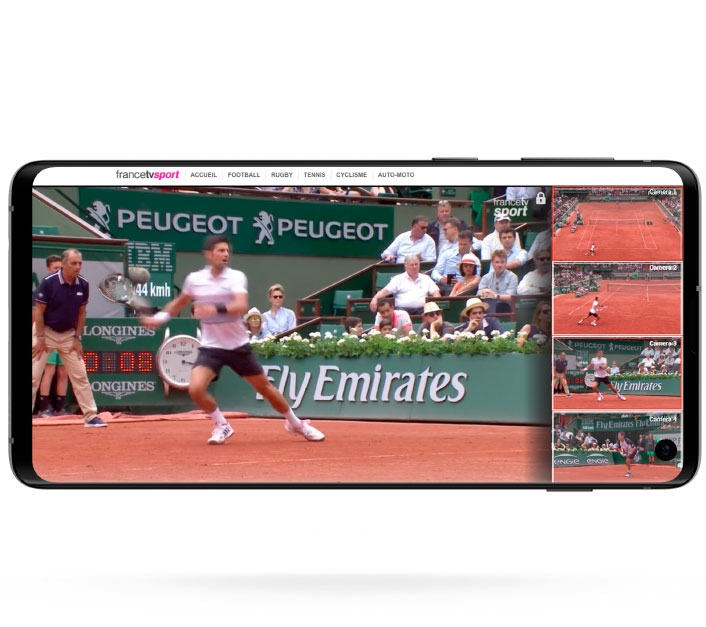 Rethink the editorialization of your videos, each angle of view becomes a new doorway, each user at the center of your communication and weaving a strong connection with your brand and your online image.
You save time and money, focus on the essential: your users.
Integrate Omnilive into your world
You are an artists manager or a label, Omnilive integrates with your ticketing system or a dedicated e-commerce website.
You are a school or a university, Omnilive integrates directly into your LMS. As a privileged partner of the Public Interest Group (GIP), France Université Numérique, Omnilive is fully integrated into the platform and ready to use for your MOOCs.
You are a major account, Omnilive integrates into your brand ecosystem.
Whether you are looking to engage or retain a new audience; whether you are already an expert user, we offer subscription packages tailored to your size or usage.
Omnilive also exists in On-Premise version. In the Cloud (Saas), all your content, videos and data are hosted in datacenters in France and thanks to our partners you can broadcast anywhere in the world with no audience limit.
"Omnilive solves all our major broadcasting problems in terms of time and budget investment. We are able to reach any of our clients wherever they are and provide them with the information they need".
Contact us for a dedicated on-premise, one-shot or subscription proposal.
Our studio in the heart of Paris (M° Palais Royal) and our auditorium welcome you for a visit and a complete demonstration or to test and realize your first "Omni"-live.
Deploy on your infrastructure, mass produce for all your audience, or use Omnilive in our cloud?
Remplissez le formulaire ci-dessous et nous vous répondrons dans les plus brefs délais pour trouver une date qui vous convient et venir voir notre studio TV et notre Auditorium de 70 places au centre de Paris entre Châtelet et Palais Royal.